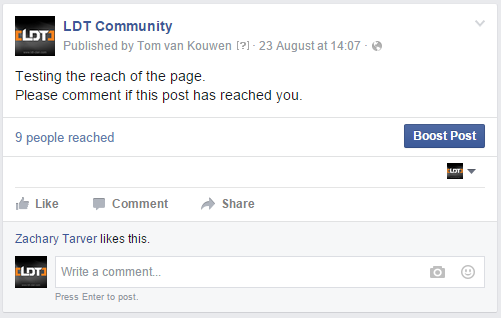 Gio bought likes years ago, without knowing, at the time, that fake likes basically destroy the reach of your page and no one relevant will get any of its posts. This reduces the LDT Facebook page to little more than an online monument with no actual use whatsoever. This is a shame because it would be the perfect place to put LDT event photo's.

This thread is an open poll/suggestion:
Should we make a new Facebook page?